Get a quote
Rec-Flex is an ideal sports surface for multipurpose sports floors. From gymnasiums through to field house sports floors, Rec-Flex is a great way to maximize the potential of your facility by providing a highly versatile, durable, and easy-to-maintain sports surface.
A New Dimension In Synthetic Surfacing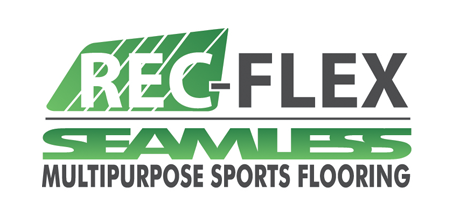 What is Rec-Flex?
Rec-Flex is a seamless, polyurethane sport surface poured over top of a resilient shock pad for comfort and safety and is available in a number of different sizes tailored to the specific needs of your facility. While the polyurethane topcoat provides a seamless, versatile sports surface suitable for any range of traditional sports and gymnasium activities, the resilient shock pad underlayment provides added safety, comfort and injury prevention for the users of the floor.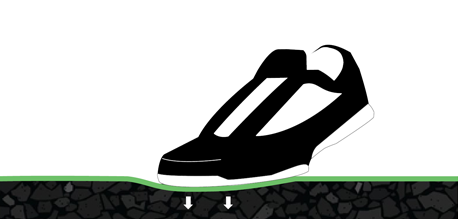 Endless Design Options
Rec-Flex is available in a number of different colour options allowing for any number of creative design options to help you to optimize space in your facility as well as provide it with a great look.
Different games line colours can be used to highlight different activities. In addition to using different lining colours, you could also help to mark the playing spaces by using different colours for specific courts. Rec-Flex has a number of different colour options so you can choose from any number of layouts or court designs for your facility.
Great Appearance
Attractive Appearance
Smooth Finished Look
Full Color Selection
Match Your School Colours
Safety & Performance
Reduces fatigue and potential for injury
Safe – The Additional Padding is perfect for Children and Seniors
Provides Ideal Performance Characteristic for Ball Bounce and Friction Properties
Customizable – Performance Characteristics and Shock Absorption can be Adjusted by Specifying differing thicknesses of Shock Pad underlayment.
Durable & Hygienic
Wears Extremely Well
Easy-maintenance – No futher Waxing or Finishing Required
Unaffected by Changes in Relative Humidity
Perfect for Renovations – Flooring Height can be Raised Minimally
Mercury and Heavy Metal Free
Totally seamless – No Opportunity for Dirt and Germs to Collect