Get a quote
Rec-Turf S (Sandwich System) is the synthetic surface preferred for athletics facilities with running and run up tracks used primarily for high performance and competitive sports. Its composition of granules with visible tips that are interspersed, make it effectively resistant to spikes.
HIGH PERFORMANCE SURFACE FOR STADIUM RUNNING TRACKS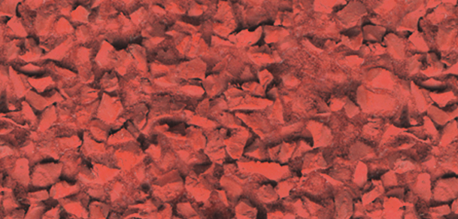 This product has IAAF certification and comes with IAAF Product Approval. An economical surface, suitable for use both in halls and in outdoor areas.
A 3 layer sandwich system laid insitu onto a prepared asphalt base.
This system conforms to the latest IAAF specifications and is designed for longevity with the minimum of maintenance requirements and has excellent performance characteristics even under extremes of temperature and climatic conditions.
The  Rec-Turf S system promotes high standards of performance from the athletes and is designed and formulated to be biomechanically "user friendly", thereby reducing the risk of injuries to athletes and yet providing the optimum performance enhancing surface.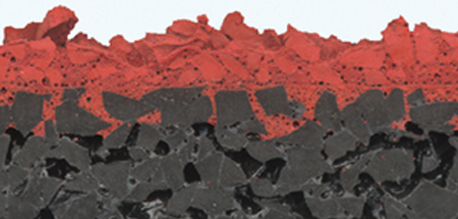 The uniform foot feel and comfort is due to the multi-layered sandwich polyurethane and rubber system which is laid insitu on site, and results in a flexible and resilient homogeneous surface.
The granular textured finish provides a slip resistant surface which allows for the quick and efficient dissipation of surface water permitting the athletes to perform to the highest levels despite wet and inclement weather conditions.
Due to the nature of the materials used and the method of construction of the system, the resilience and elasticity reduces impact noise and provides "user comfort".
The  Rec-Turf S system comprises of ultra-violet light and aging resistant materials which increase the longevity and overall performance characteristics of the running track.
Areas of Use
Stadiums
International Events
Elite-level Competition
College & University
Specifications
Type: Poured in-situ surface
Water permeable: No
Thickness: 13 mm minimum
Colours: Red, green and special colours
Surface: Granules with visible tips interspersed, ideally suited to spike