Rec-Turf has Been Involved in the Artificial Turf Industry Since 1998
We specialize in both portable indoor and permanent outdoor artificial turf surfacing products.

Rec-Turf Inc. specializes in the supply and installation of artificial turf throughout the West Coast region. We specialize in both permanent, high-performance outdoor artificial turf for sports fields as well as portable, indoor artificial turf products. In addition, we specialize in the supply and installation of running track and multi-purpose sport surfacing products. Our team of experts has been working in the sport surfacing field for nearly 20 years and has extensive experience in sport surface installation.
Rec-Turf Inc. services the West Coast States including Washington, Oregon, California, Arizona, Nevada, Hawaii and Alaska.
Rec-Turf Inc. has been involved in the artificial turf industry since 1998, with a main focus on indoor portable turf solutions at the recreational level and outdoor in-filled artificial turf and running track systems.
By teaming with local contractors we are able to provide a high quality and local service before, during and after the installation. Our commitment is to quality and we look forward to sharing our thoughts and ideas with you on how you can create such a facility.
Rec-Turf Artificial Turf Systems
Artificial Turf & Track
Our artificial turf surfaces are more than just a perfect surface for football, hockey, tennis, rugby, and a variety of sports. They represent an innovation that enhances athletic performance. We introduced the Poly-Shock Pad concept to artificial turf in North America as a way to provide safer, more comfortable and better performing sports fields for all types of user groups.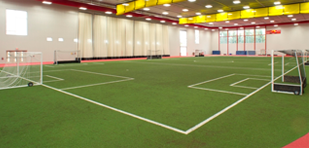 The Rec-Turf Difference
The wide range of products Rec-Turf offers are specially tailored to meet specific needs of customers while fulfilling a variety of sports applications. The combination of premium product, innovative technology, functional and enhanced performance characteristics, plus the ease of use of Rec-Turf's surfacing solutions are second to none. We have a stellar track record of working with major national and international sports associations and governing bodies like FIFA, IAAF, NCAA, the FIH among others.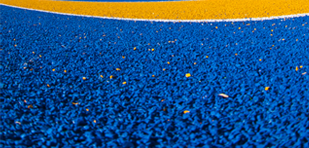 Safety & Quality
The system design and composition of our artificial turf fields and tracks allow for optimum shock absorption by using our unique Poly-Shock Pad to protect players and users from severe injuries and allow for a more comfortable experience. We only use the highest quality raw materials and our products are always tested by independent testing laboratories for both performance and environmental capability requirements. We also repair and maintains all surface systems that we install.